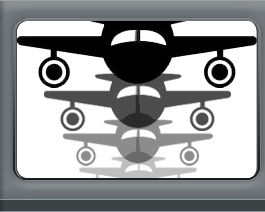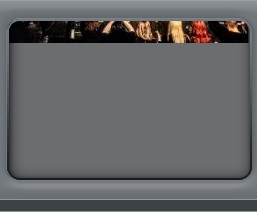 "From Boys in Factories... to Voice Industrie"
Drummer/Composer Alan Levesque was introduced to keyboardist Alex Brodsky in 1989 in Edmonton, Canada. Sharing a similar vision and a desire to perform a European brand of electronic music in a live setting, the pair immediately set out to seek out like-minded players to make it possible. A workable but yet incomplete roster was in place a few weeks later with the introduction of keyboardist Lance White, an acquaintance of Brodsky's. Still without a singer/front man however, the group held auditions, but in the end none proved to be suitable or able to commit to the project. To that end, the trio decided to have Levesque try as vocalist, partly based on the fact that he was writing the music and singing on the demos already. Not entirely comfortable with the idea or eager to stray from the kit, he reluctantly dismantled his setup and redeployed his Simmons electronic drum pads on an upright rack placed next to him at the front of the stage in such a way that it allowed them to be played while standing up. Brodsky knew of an available drummer/percussionist and it was suggested that he could be brought in to fill the vacancy left on the drums, and ultimately Rick Abbass came aboard with Roland Octapad in hand. The roster was deemed complete.
Likely to be the most visible and physically active members, it was decided that Levesque and Abbass would share the front of the stage, at center. Brodsky and White would take up their positions behind the drummers at stage left and stage right.. partially hidden by massive quantities of synths and electronics sprawling out in front of and beside them. Visually, the setup was stunning, but the gear idling on a stage was something of an oddity in that there was a distinct absence of guitars and a conventional drum set... a peculiarity that defied the status quo.
The four were determined to present a spectacle that was to be unique and entertaining… albeit on a 'next-to-nothing' production budget. Lighting, production and sound quality were the top priorities, however they would only be as good as what the resident staff could deliver with available in-house systems. Regardless, the culmination of 3 years of woodshedding and preparation would yield something that was anything but conventional.. one that would see alien pod-like keyboard stations and racks of hexagonal pads being assaulted in the form of percussive fills and syncopated polyrhythms blended with electronically generated soundscapes and rhythms supported by creative lighting and production. And thus after three years of wires, pads, frustration, configuring, songwriting and rehearsing… the group was ready to take their show to the stage.
At the outset, "Boys in Factories" was considered to be an acceptable band name by all, but later it was suggested that the name might be deemed controversial by the general public… and more importantly, the Record Companies. Thus, "Boys in Factories" became "Voice Industrie".
"Stage fog... and removable hard drives"
Upon emerging from the studio, the band was immediately compared to synth gurus DEPECHE MODE. "We feel we don't sound anything like DM, nor do we desire to emulate them or their sound in any way" explained Levesque in one of many interviews where the topic had become almost too familiar. "I think the media, and people in general, need to a label us with the DM-esque moniker in order to pigeonhole us. In fact, a local TV station personality recently posed the question of what it was like to be this city's answer to DEPECHE MODE – likely because DM was probably the only electronic band she knew of and could associate us with. The newer VI material sounds even less like DM than it might have in the past, so perhaps we will be finally able to 'shake the disease' so to speak." He shrugs and continued, "Along with DM, we've been compared to NITZER EBB, Front Line Assembly, Front 242, THRILL KILL KULT and even SOFT CELL, but as with DM, I can't see any similarities between VI and those great bands except the fact that we all play electronic music."
Some months after having distributed their demo cassette tape to DJs and select radio stations, the group took to the stage for the first time in June of 1992. An eager crowd of about a hundred had gathered to see and hear them at "The Bronx", a trendy local dance club in Edmonton. The show was sponsored by CJSR-FM and had been heavily promoted by two of the station's DJ's "Rico" and "Eddie Lunchpail". The show got underway on time and the four musicians went about their business... assisted by the wires that interconnected them... to deliver the music to an energetic and welcoming audience. About midway into their set however, the technology that the four had relied on and that had proven stable for three years prior in the safe haven of the studio, revealed that it was not immune to the harsh environments of the stage. A removable hard drive cartridge that stored the show's programmed sequences and sound bytes gradually grew contaminated by dense stage fog and promptly ceased to function. Required samples, patches and sequences failed to load up and the malfunction forced the band to halt the show to attempt repairs. 30 minutes later however, the band was able to continue and complete their set without any further incidents. Technical difficulties aside, the inaugural outing was deemed a success. Several months later, and equipped with a more robust hard drive, the band delivered a technically flawless set at their second live appearance.
"Odd venues... and never a dull moment"
The quartet went on to play numerous shows that were for the most part free of technical difficulties, but they did happen. The band's technical issues soon became the target of witty individuals, and some would claim that "the shows weren't classic Voice Industrie if there wasn't a technical delay at some point in the performance". The group performed only three to four times a year on average.... and sometimes in the oddest of venues including "in the round" in a Planetarium's star theatre with CASSANDRA COMPLEX. They performed at the bottom of a drained swimming pool located in the world's largest indoor amusement park. They played to packed houses in a morgue that had been converted into a discotheque. They performed in movie theatres. They opened for the techno group 2-UNLIMITED at a Roller-Drome.... and many years later Levesque and Tetrault performed with KMFDM,ASSEMBLAGE 23 and other prominent acts. "Part of the whole reason for forming this group was so we could take the songs out of the safe confines of the studio and present slightly reworked versions of them to live audiences." said Levesque. "We do very few live shows every year because we want to avoid redundancy and overkill. The novelty would wear off, and people might get tired of us and demand new material every time out, which is virtually impossible."
At the time, the majority of electronic and industrial bands featured vocalists who were slaves to distortion FX boxes, however VI was quickly recognized for not falling in line with them. Instead, the band forged ahead and continued to defy the status quo on the weight of clean, passionate vocals. Floating on waves of electronically generated melodic tapestries and percussive assaults, the lyrics were digested easily.
"Music for the mind..... retooling... and the final show?"
As is the case with all of VI's music, the first album was written and produced by Alan Levesque, and was released in 1992 on a cassette entitled 'Psychotica'. Levesque later re-mastered the album's tracks in 2003 and re-released it on limited edition CD. White left the group in 1994, and the band continued on with Levesque and Brodsky retooling their kits and taking on additional parts in order to fill the void left on keyboards. Forging ahead as a trio, they performed several shows including one that saw them open for CASSANDRA COMPLEX in the unique setting of a planetarium's star theater. In 1995 Levesque released VI's second album entitled 'the anatomie' amidst growing friction and dissention within the group. Brodsky and Abbass ultimately left VI a mere ten days prior to the band's scheduled CD release performance. Rumours surfaced that suggested 'the anatomie' was to be the last VI album, and that the band was all but done. "It was a terrible time..." Levesque sighs and continues "...without going into detail, we were at odds over revenue from CD sales and they ultimately chose to leave. It was difficult to see those friendships end based on a desire for money. Although quite frustrated and deflated, I had no intentions of putting the band on the shelf or cancel the show. I knew Francis from previous encounters and from discussions we'd had, and we agreed to carry on as a duo. We had great fun for many years until we took an extended break in 2004. Honestly I'm not exactly sure what happened but after performing together at what was deemed the FINAL VI SHOW EVER at New City in Edmonton we basically drifted apart and went our separate ways... but I think he'd had enough of me by then... (he laughs)... and wanted to pursue his interests in fashion photography. I needed a break too but never really wanted to shut VI down permanently. That 'last show ever' thing never sat well with me."
By 2005 Levesque had already taken VI's music south into the USA several times for appearances in various cities, performing solo and being accompanied on stage with fellow A.D.D label mates, and ultimately Allie Que... a classical pianist that Levesque had met at a VI performance back in Edmonton some months prior. Allie signed on and the pair set out to perform in Salt Lake City and continued on to several other cities before returning home. It would be ten years before they would perform again as VI... and on their home turf.
"Forging ahead..... dreams of flight... and music for film and multimedia"
In late 2014, 'A Different Drum' ceased operations and artists including VI suddenly found themselves without a label. Regardless, Alan's VI continued on as an indie act.... and took on new and exciting ventures into scoring films and multimedia.
Fast forward to today... and with the brand new cinematically-charged and complex Dreams Of Flight album released in April of 2018... VI continues to forge ahead on a course to the next offering, whatever that may be.