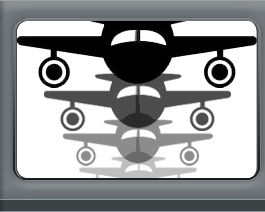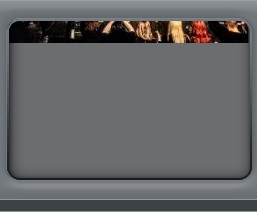 Audio Engineering, Production & IT Services
Teknik14 is a multi-faceted technology-driven production studio & solutions provider managed by Alain Levesque. Since 1999, it continues to offer creative and technical services to the masses.
- Audio Post-Production, Audio Engineering & Mastering Services
- Foley, Sound Design, Music Composition for Film, Video, Radio & Television
- On-site & Remote Computer & Networks Consulting & Troubleshooting
- On-site & Remote IT & Systems Administration
- Creative Approach to Electronic Drumming (Tutoring, Instructional)
- MIDI Implementation, Technical Standard Consulting & Training
- DMX(512a) Technical Standard Consulting, Troubleshooting & Design
With an abundance of easily acquired music that exists online, filmmakers and producers need not look too far to find inexpensive (or free) bits of music to drop into their projects. While this may provide an adequate and seemingly quick solution at the outset, the online music may not properly capture, support, enhance or drive "the moment". Despite painstaking efforts to set up and produce the perfect scenes and the best takes, an assembled production may fail to pop off the screen upon review... because something isn't quite right. Chances are the music or cues aren't cutting it. So, back to the internet to look for other bits that might work. Mix, rinse, repeat. Probably not the most ideal way to chew up time with a deadline looming.
While "canned" music allows for projects to be created and delivered en masse, a well-organized and experienced composer will be able to work effortlessly with the filmmaker or producer to deliver a unique and precise score in a reasonable amount of time. In addition, such a composer will have built up a vault of custom pre-written sound snippets of various genres that can be drawn upon and tried against scenes to ultimately be selected and locked in with the least amount of adjustment and time required. Thus, the production moves ahead quickly with the benefits of custom made, readily editable sound bits.
As such, I strive to compose and deliver music from an efficient and well equipped studio for the purpose of not only satisfying client needs, but to exceed them by choosing less familiar paths and venturing well beyond comfortable and traditional means to achieve this. I approach every production with the desire to immerse myself into the story, the documentary, the drama.. whatever it may be… in order to ultimately create something that results in a perfect marriage of sight and sound. Whether presented with a few bits of raw footage, a rough cut, fine cut or final draft, I will work closely with an individual or production teams at any stage of a production… adhering to set guidelines and instructions and offering up creative input and suggestions when requested… to ultimately ensure that music and sound anchor and propel visions of the mind's eye to the big screen.
As a Certified Microsoft Network Specialist and Computer Technician, I draw on many years of experience in the field and offices... with no shortage of "MacGyver-like" problem solving in pressure situations along the way... to deliver effective solutions for virtually any technical or related issue.
- Simmons Innovations (UK)
- Guitar Center (Los Angeles, USA)
- Seconds Please TV
- Higher Universe Movie & Comic Book Company
- MTSet Media Productions (Edmonton, CAN)
- Caesars Coliseum (Windsor, CAN)
- ITV (Edmonton, CAN)
- Crowtown Studios (Edmonton, CAN)
- TWS Engineering (Edmonton, CAN)
- GO Transit (Toronto, CAN)
- BEI (Shreveport, USA)
- Lovatt LLP (Edmonton, CAN)
- G2 Marketing (Edmonton, CAN)
- Water and Ice Ltd (Leduc, CAN)
- Numerous other satisfied local & international clients
Teknik14 is based in Edmonton, Canada