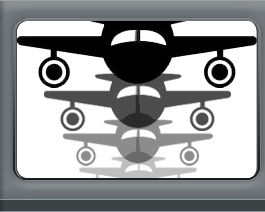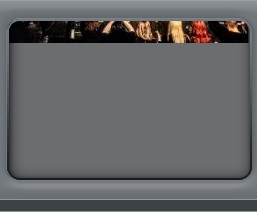 -A
Heya..
Working on some early ideas for the next Voice Industrie album. Contrary to previous VI releases, this time the tracks will be released individually as they become available (over the course of the months ahead) through the usual digital outlets. I might pack them up all in a small run CD or CDR after releasing the final track, or not.
While I have a working title that I draw on for theme, I'm not entirely sure where I'm going with that yet. Pretty sure I'm aiming for a much darker and driving overall sound though.
Oh, Happy Valentine's Day! :-)
-A
More fun with Simmons drums!! Click the links to watch and hear classic vintage sounds that form part of the Simmons Signature Sound Library!
-A
Happy 2019 everyone!
-A
Two film shorts I was honoured to compose original scores for will be revealed soon. Can't wait to share them with everyone :)
-A
While putting the final touches programming the gear for the upcoming show on the 5th, I reflect back on the early shows VI did.. at Bronx, The Dance Factory, Rebar, Peoples, 109, and New City. Moshfest!! Garneau!! Such great venues, such good people! There were other very "memorable" outings, including getting screwed royally by the promoter after opening for 2Unlimited, but the one thing that stands out to me the most from those early days is Alex, Lance, Rick, Francis and I would look out and see Goths, Rivetheads, Punks, Ravers and even rockers out on the dancefloor all doing their own thing as a group, totally interacting and there to dance and immerse in music. There was no aggression, no hate, no fights, no entitlement.. just sweat, fog and dancing. Stu was almost always the first dude out on the dancefloor. Petra, Allan, Tamara, Phil, Yelena... everyone just totally letting it all out, chilling with eachother, us and DJ's. Mr Pail, Nik, the two Daves... and countless others. There was Sandy Middleton, Rico, Christine and others at CJSR, Factoria, Interdimensonal, Out Of Line, A Different Drum, and Oliver who gave us our first opportunity to play in Edmonton, and Patrick who went above and beyond to give us a stage without hesitation, and Terry who just plain loved everyone! . Eddie, Greg, John, Dave, Art.. the promoters who did us right. Remember Smutnik? And Droom? Fantastic stuff!
Fast forward to Sunday... I sincerely hope to again see familiar and new faces chilling together, letting it all out and sweating to music. This isn't about the insane amount of preparation required to put these events on, or Elijah, Shane and myself just showing up and performing, it's about you guys being able to assemble in a safe place and do the thing at your pace in your own way, respectful of one another like it was back in 1991.
Let it be! :)
- A
- A
They're heeeere! :)
Friday April 27th, 2018
Looking forward to a fun night out!!
- A
Friday March 16, 2018
Blue (XSV Mix)
The second new single from the upcoming Dreams Of Flight album. Outlet information will be announced then.
- A
- A
- A
- A
- A
- A
- A
"Dreams of Flight" album release pushed back to ???
- A
- A
- A
"Dreams of Flight" album release date: Friday, March 31, 2017!
(I had the month right, just the wrong year !!)
Finally!!!!!
- A
- A